GW2 Legendary Armor Information from Arenanet on dfo4gold
Arenanet has released a statement clarifying some of the confusion surrounding the Legendary Armor collection and precursor armor.
As some players have started to discover the information related to the journey for Legendary Armor included with the Stronghold of the Faithful, I wanted to give some additional information and clarifications about the overall journey. Upon completing the Envoy Armor I collection, the achievement awards a box of Experimental Envoy Armor, out of which you can choose one set of ascended armor: light, medium, or heavy. This armor is similar to the early-stage precursor weapons crafted when working towards the legendary precursor weapon. The armor is not the final precursor, and you should feel free to choose a set based on which appearance or type of armor that you would like to have.
Completing the Envoy Armor I collection will unlock the Envoy Armor II collection to begin the next step of the journey. Similarly to how the first collection was revealed over the course of the Forsaken Thicket releases, this collection has some items that are tied to future content which will be revealed when that content is released. However, since creating the legendary armor involves more than just earning the precursor armor pieces, the NPC who helps out with the Envoy Armor II collection provides information as to what is required to make the legendary gifts, so that players working on this journey know what to collect in order to complete their armor.
Upon completion of the Envoy Armor II collection, you will receive another box of armor and this will be the final stage of precursor armor. These will be the items you can upgrade to legendary armor in the Mystic Forge. This armor box will similarly require you to choose an armor type, and it will award a set of precursor armors of that type. However, it also will unlock crafting recipes to craft all three types of precursor armor, so anyone wanting to create different types of legendary armor or additional armors for their other characters will be able to do so. Obtaining a Refined Envoy Armor will unlock the corresponding Experimental Envoy Armor skin, so players wanting to unlock all of these skins will be able to do that by creating the Refined Envoy Armors when they have been unlocked
Source: https://forum-en.guildwars2.com/forum/game/gw2/Legendary-Armor-Information
Here are further info the the collection 2 and other materials required to make the legendary gifts from Energyslam on reddit.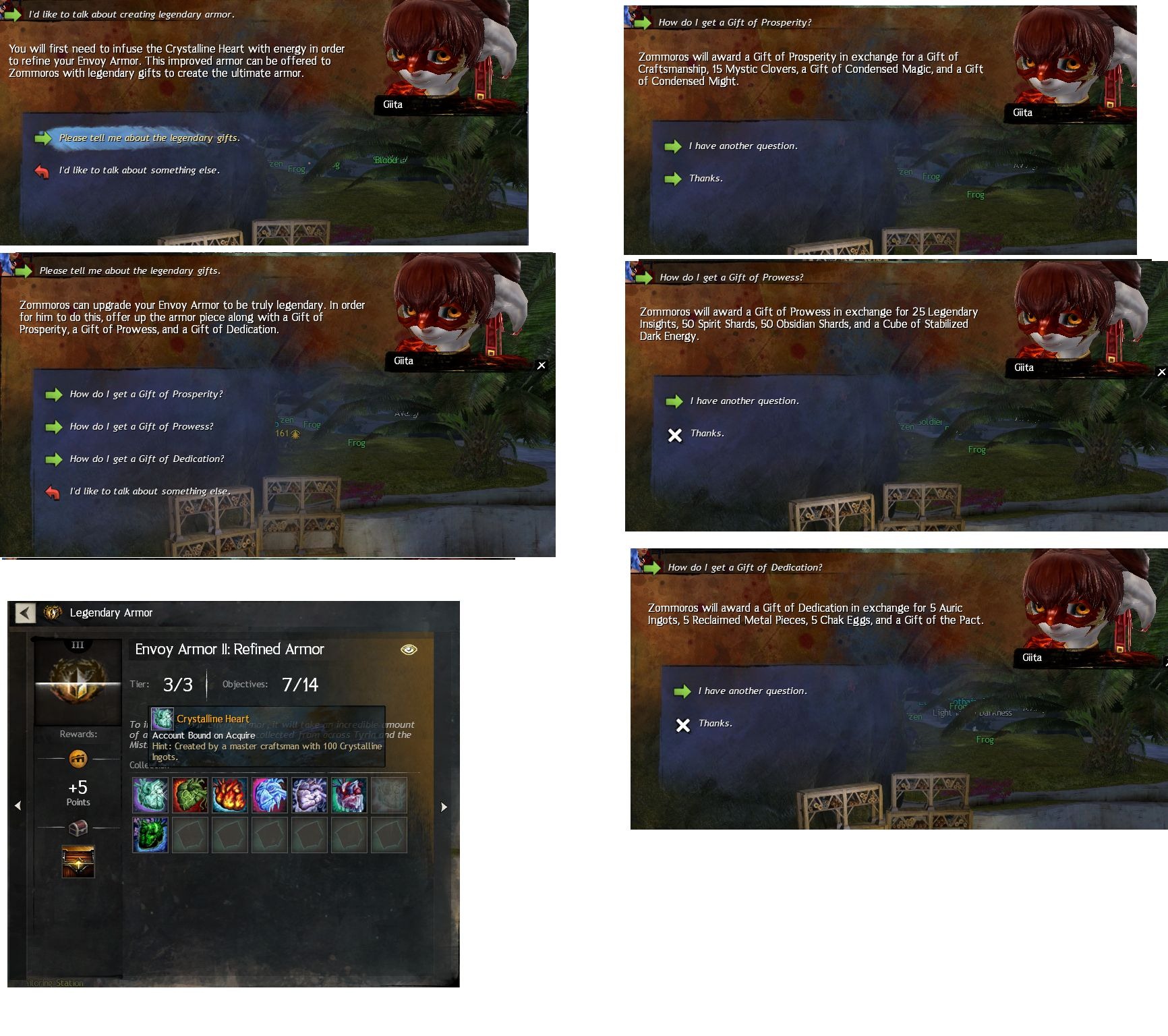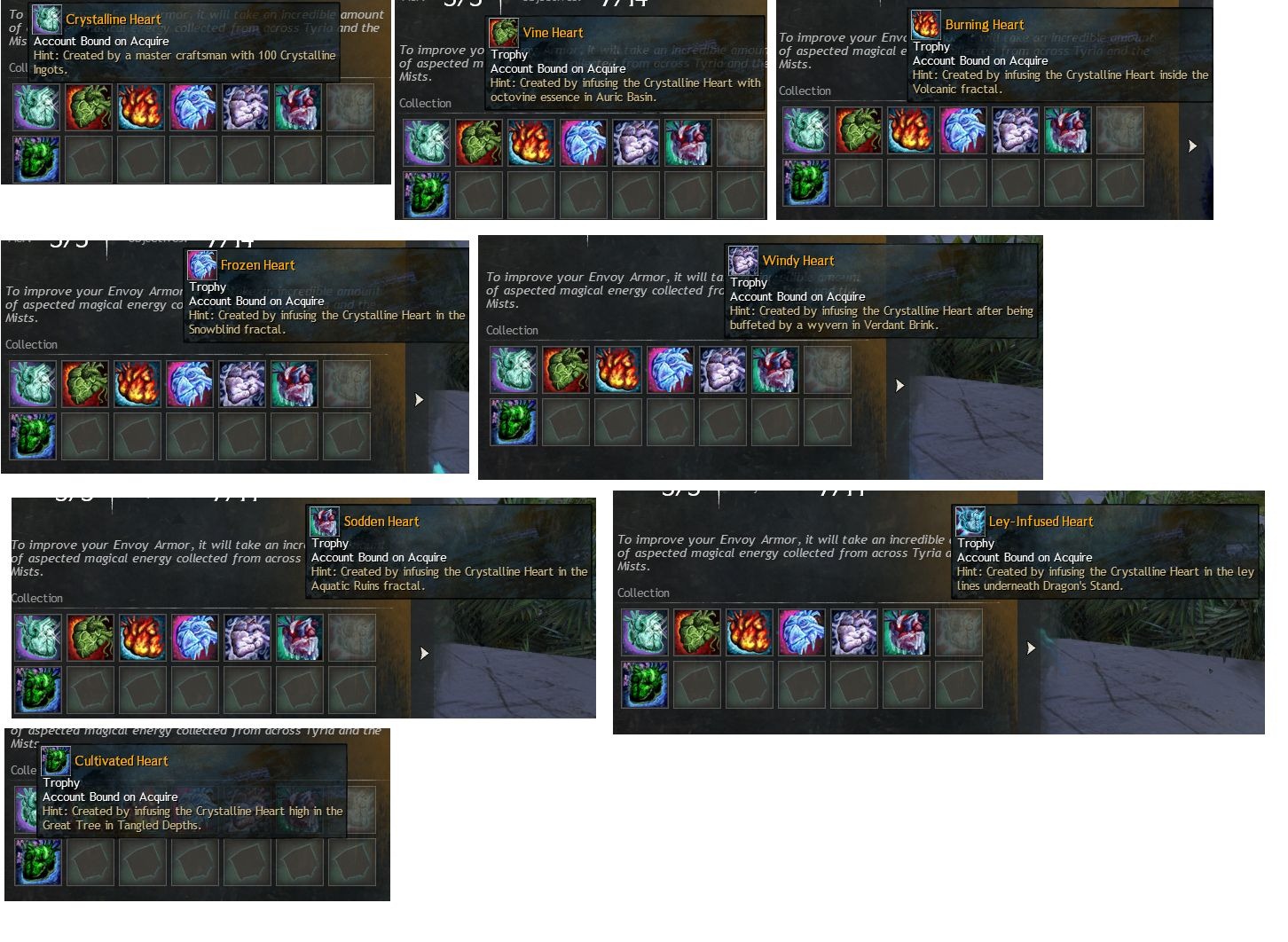 FeedBack
TIM

Great service, low prices and quick delivery.

ahmad khater

Very good website! Would recommend everytime.

Scott

This is the only place I buy DFO gold from. I was skeptical at first because all the rumors your hear. But I have never had a problem with these guys. And the best part they stay with you and make sure you get what you buy! I wish more retailers would sell like them..
more +
Completed Order
Custorm Buy Cain(NA - East) 800M Gold

Mar/18/2019 05:31:30

Custorm Buy Cain(NA - East) 1600M Gold

Mar/18/2019 05:31:30

ricardo Buy Cain(NA - East) 1300M Gold

Mar/18/2019 05:31:30

Very amazing experince Buy Cain(NA - East) 1900M Gold

Mar/18/2019 05:31:30

lucas Buy Cain(NA - East) 1700M Gold

Mar/18/2019 05:31:30